Smartphone-powered fitness for all
The müüv Bike combines premium design features with integrated, smart audio coaching that wirelessly syncs up to your own device to provide a seamless, approachable workout experience.
Built-in müüv app integration
Simply place your device on the Smart Mount to begin. Your phone or tablet will automatically sync up with the bike, connecting you to the müüv app (Available on Apple App Store and Google Play Store). The müüv app provides a smart audio coaching experience that fits into your life.  You'll get coaching that is personalized to you, progresses for you, and is fun to do.
The personalization starts from your very first workout. You'll choose what program you want to use from intervals, hills, and more, how much time you have, how hard you want to work out, select your coach, and pick your iHeartRadio station. Tap create and müüv will put together a completely personalized workout. Your müüv coach will provide direction and prompt you for each interval. You can also decide whether or not you want to receive motivation and form tips from your coach. Your coach will guide you with suggestions to increase your RPMs, change your resistance, or change your position on the bike.
You can even change it up during your workout. If you ever feel like you can't keep up or the interval is too much, simply tap the "Easier" button on your müüv workout(or use voice control) and your coach will suggest a new interval that decreases the intensity right away. Likewise, if you're ready to take it up a notch, tap the "Harder" button and your coach will take you right into a more intense interval. Or, you can tap "Skip" and move on to the following interval. müüv will keep track of all of your adjustments and learn how to best create your future workouts.
müüv is truly smart and integrated. With feedback from the bike, heart rate strap, fitness tracker or smartwatch, and user input, your coach will make suggestions on the fly to keep you motivated and on track. For example, if your RPMs are too low, your coach will ask you if you would like to decrease the resistance. Simply tap or say "Yes" and the resistance will automatically decrease so that you can hit your goal RPMs. In the same way, if your heart rate is too low, your coach might suggest you stand up or increase your RPMs to hit your target heart rate.
Bright LEDs on the Smart Mount display different colors to indicate your workout progression in real-time.
müüv is a scientifically-backed approach to help you move 500+ minutes per month for a healthy and sustainable lifestyle. As such, the müüv app tracks one simple metric: minutes moved. With your goal set at an easy-to-remember 500 minutes a month, the müüv meter tracks ALL of your minutes moved, including the minutes you move outside of the app such as hiking, play basketball, taking your evening walk, or even gardening. The müüv minutes meter shows your total minutes moved for any given month, how you're tracking to your monthly goal, and breakdowns of all your recent activity.
The müüv method helps you build up to 500 minutes, then helps you balance your minutes with the right mix of cardio, strength, and flexibility as well as the right intensity and form. After you've got the right balance, it helps you boost your minutes to the optimal goal for you.
As an added bonus, the müüv app allows you to control the bike and your workouts with your voice, integrates iHeartRadio so you can stream your favorite music during workouts, and lets your friends provide real-time motivation while you work out in the form or short audio clips called bumps.
Engineered to drive results
The müüv Bike is elegantly designed and outfitted with practical elements to enhance your level of comfort and convenience during workouts. The bike's premium steel frame has a height and distance-adjustable cushioned seat, making it a great fit for users of all sizes. A locking lever lets you adjust the ergonomic, textured handlebars. Textured pedals with adjustable straps keep your feet stable and secure.
Place dumbbells (not included) into the built-in rack for easy access during workouts. Lastly, stay hydrated by placing your bottle into the built-in drink holder.
The bike is so sleek and pretty that you may want to proudly display it as a permanent fixture in the room, but if not, it has the flexibility to be stored. After you're done exercising, grab the carrying handle and use the built-in wheels to roll the müüv Bike to storage.
The müüv Bike combines smart, integrated app-based coaching with a careful combination of performance and comfort-oriented, premium design. müüv is not just a bike – it's your workout companion.
müüv Bike combines premium design features with integrated, smart coaching
Place phone or tablet on the Smart Mount to wirelessly sync
Syncs up with müüv, the smart audio coaching app that's intelligently tailored to you
Integrated LED light language to communicate what's going on in your workout and to celebrate accomplishments
Control your bike with your voice using the müüv app
Wireless heart rate strap
Adjustable tension dial
Height and distance-adjustable cushioned seat
Height-adjustable, textured handlebars with multiple grip options
Built-in dumbbell rack (dumbbells not included)
Textured pedals with adjustable straps
Water bottle holder
Premium steel frame construction
Built-in wheels & carrying handle
Recommended use

To improve cardiovascular fitness, burn calories, and tone and strengthen your lower body.

Material

Premium steel frame construction, plastic housing, vinyl wrapped seat.

Product Color

Black frame, magenta and aqua accents.

Resistance

Adjustable magnetic resistance.

Comfort Elements

Adjustable cushioned seat, adjustable textured handlebars, textured pedals with adjustable straps, device tray, water bottle holder.

Includes

müüv Bike, wireless heart rate strap, access to the müüv app, owner's manual.

Assembly

Some assembly required.

Dimensions

57 x 22.5 x 55

Product Weight

125 lbs

Weight Limit

330 lbs
90 days on parts / 5 years on the frame
Stamina Products Inc. warrants our products to be free from defects in materials and workmanship at the time of the original purchase from an authorized retailer. In the event that a product becomes defective, please contact us by phone at 1-800-375-7520 or send written notification to the address listed on the Contact Us page of this website.
If the defect is under the limited warranty, you may be requested to return the product or part to us for repair or replacement. Stamina Products Inc. reserves the right to require the customer to pay for the return shipping of the item.
Warranty information on a specific product can be found toward the back of the Owners Manual or you can call us at 1-800-375-7520 . The warranty will not apply to any product that has been subject to commercial use, abuse, misuse, or any type of modification by the consumer.
To confirm your rights as described in the warranty statement, be sure to complete the Product Registration Card and mail it to us promptly! Or register on-line here .
Note: Some states do not allow limitations on how long an implied warranty lasts, so the above limitations may not apply to you. Some states do not allow the exclusion on limitation of incidental or consequential damages, so the above limitations or exclusions may not apply to you. This warranty gives you specific legal rights, and you may also have other rights which vary from state to state.
User Manual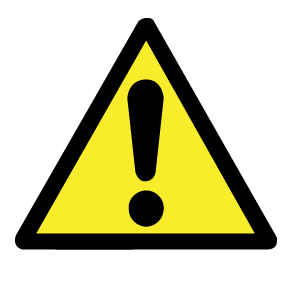 WARNING : Cancer and Reproductive Harm – www.P65Warnings.ca.gov
California Proposition 65 Warning
The California Safe Drinking Water & Toxic Enforcement Act of 1986 (Prop 65) Explained:
In 1986, California voters approved an initiative to address concerns about exposure to toxic chemicals. That initiative became the Safe Drinking Water and Toxic Enforcement Act of 1986, commonly known as Proposition 65.
Proposition 65 requires the State of California to publish a list of chemicals known to cause cancer, birth defects, or other reproductive harm. This list, which must be updated at least once a year, has grown to include over 900 chemicals since it was first published in 1987.
Proposition 65 requires businesses to provide Californians with a clear and reasonable warning about chemicals in the products they purchase, in their home or workplace, or that are released into the environment. By providing this information, Proposition 65 enables Californians to make informed decisions about protecting themselves from exposure to these chemicals. Proposition 65 also prohibits California businesses from knowingly discharging significant amounts of listed chemicals into sources of drinking water.
The Office of Environmental Health Hazard Assessment (OEHHA) administers the Proposition 65 program. OEHHA, which is part of the California Environmental Protection Agency (Cal/EPA), also evaluates all currently available scientific information on substances considered for placement on the Proposition 65 list.
What this means to you:
While the proposition was created to protect drinking water sources from chemical contamination, the scope of the law has expanded over the years. It now includes over 900 chemicals and also pertains to (but is not limited to) exposure through touch, inhalation, ingestion, or skin contact.
The Proposition 65 warning can now be found on products that may contain a small amount of over 900 chemicals or ingredients that the OEHHA lists as a carcinogen or reproductive toxicant. This includes vinyl, coatings, plastics, and much more. Many of the elements listed under Proposition 65 are common additives found in everyday items.
Because of the vast array of products that might contain one of the chemicals or ingredients on the list, we must include Proposition 65 warnings in our communications with you. We are required to use exact wording as specified by the state of California. While the warning sounds alarming, the purpose is to notify you of the potential risk so that you can make an informed buying decision.
FAQ's:
Why don't all distributors of exercise equipment provide warnings on their products?
Stamina Products complies with all federal and state regulations regarding toxic chemicals and heavy metals. And while we cannot control what our competitors do, we can make sure that our products comply with the requirements of Proposition 65 so our customers can make an informed buying decision.
Why are all products labeled instead of only those that are sold in California?
Our products are distributed nationwide. It would be very difficult to determine which products will ultimately be bought, sold, or brought into California. Therefore, to ensure that we are in compliance with Proposition 65 requirements, we are including the warning in all of our products.