Demand a Stronger ROI
Is it odd to use financial jargon when discussing the benefits of the Stamina® InStride® Folding Cycle? Maybe so. Then again, your commitment to fit, healthy living is serious business. And Stamina believes the energy and sweat you spend working out may just be the most valuable investment you can make. To maximize your ROI (return on investment), the InStride Folding Cycle is designed to strengthen your muscles while the aerobic exercise increases your metabolism to burn calories more efficiently.
Lightweight and portable, the InStride Folding Cycle serves as your personal, fitness-focused travel companion. Break out the cycle at home, at the office, on vacation, or anywhere else life takes you. Then simply unfold, secure, and start pedaling your cycle to shed calories and tone your body while performing regular daily tasks.
Sophisticatedly Simple
The InStride Folding Cycle reflects the fact that simplest designs generally stem from sophisticated engineering. Developed as a fitness solution for all of us who are too busy to focus time and attention on complicated exercises, the InStride Folding Cycle is a cinch to use. Sturdy rubber feet prevent the cycle from slipping, and pedal straps secure your feet to work your legs on both the upstroke and downstroke. A quick turn of the tension control adjusts pedal resistance, and the battery-operated electronic monitor times your workout so you don't need to fumble with a stopwatch.
Supported by müüv
This product also includes free access to müüv, the smart audio coaching app. müüv helps you move 500+ minutes per month with the right mix of cardio, strength, and flexibility for a healthy and sustainable lifestyle. You'll get smart audio coaching that is personalized to you, progresses for you, and is fun to do. The all-in-one app comes with a follow-along assembly video, personalized workouts tailored to the equipment you own, and an ad-free music listening experience from iHeartRadio. Download the müüv app on the Apple App Store or the Google Play store.
Conveniently Versatile
The InStride Folding Cycle can work either the lower or upper body with no conversion necessary. Simply place the cycle on the floor and pedal with your feet – always while seated – to strengthen your legs, lower body, and back. Or set the cycle on a table or desk and pedal with your hands to target your arms, shoulders, and back. The low-impact movements also help improve your cardiovascular health and maintain flexibility without causing stress to your joints. The InStride Folding Cycle is the exercise solution that fits effortlessly into your life and returns faster results.
Full range of motion for upper & lower body workouts
Folds for easy storage and portability
Pre-assembled for immediate use: unfold, secure, and start pedaling
Adjustable foot straps with Velcro® closure hold feet securely in place
Adjustable tension to vary workout intensity
Electronic monitor tracks workout time
Non-Slip rubber feet
Light weight at just 6.2 lbs.
Includes free access to müüv, the smart audio coaching app
Recommended use:

Use at home, at the office, at the gym for upper and lower body workouts. Place on the floor to work your legs and lower body. Place on a tabletop or desk to work arms and upper body. You must always be seated when working legs.

Material:

Steel frame

Product Color:

Pewter frame

Resistance:

Tension knob adjusts resistance

Comfort Elements:

Folds for easy storage and portability; non-slip pedals with adjustable straps; weighted pedals

Targeted Training:

Improves muscle strength in legs, arms, shoulders, and back. Helps you to maintain

Assembly:

Some assembly required

Dimensions:

18 x 15 x 12.5

Product Weight:

6.2 lbs
90 days
Stamina Products Inc. warrants our products to be free from defects in materials and workmanship at the time of the original purchase from an authorized retailer. In the event that a product becomes defective, please contact us by phone at 1-800-375-7520 or send written notification to the address listed on the Contact Us page of this website.
If the defect is under the limited warranty, you may be requested to return the product or part to us for repair or replacement. Stamina Products Inc. reserves the right to require the customer to pay for the return shipping of the item.
Warranty information on a specific product can be found toward the back of the Owners Manual or you can call us at 1-800-375-7520 . The warranty will not apply to any product that has been subject to commercial use, abuse, misuse, or any type of modification by the consumer.
To confirm your rights as described in the warranty statement, be sure to complete the Product Registration Card and mail it to us promptly! Or register on-line here .
Note: Some states do not allow limitations on how long an implied warranty lasts, so the above limitations may not apply to you. Some states do not allow the exclusion on limitation of incidental or consequential damages, so the above limitations or exclusions may not apply to you. This warranty gives you specific legal rights, and you may also have other rights which vary from state to state.
User Manual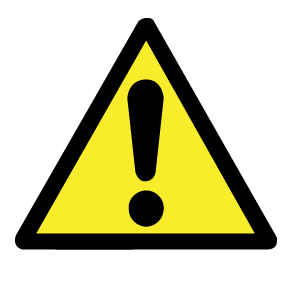 WARNING : Cancer and Reproductive Harm – www.P65Warnings.ca.gov
California Proposition 65 Warning
The California Safe Drinking Water & Toxic Enforcement Act of 1986 (Prop 65) Explained:
In 1986, California voters approved an initiative to address concerns about exposure to toxic chemicals. That initiative became the Safe Drinking Water and Toxic Enforcement Act of 1986, commonly known as Proposition 65.
Proposition 65 requires the State of California to publish a list of chemicals known to cause cancer, birth defects, or other reproductive harm. This list, which must be updated at least once a year, has grown to include over 900 chemicals since it was first published in 1987.
Proposition 65 requires businesses to provide Californians with a clear and reasonable warning about chemicals in the products they purchase, in their home or workplace, or that are released into the environment. By providing this information, Proposition 65 enables Californians to make informed decisions about protecting themselves from exposure to these chemicals. Proposition 65 also prohibits California businesses from knowingly discharging significant amounts of listed chemicals into sources of drinking water.
The Office of Environmental Health Hazard Assessment (OEHHA) administers the Proposition 65 program. OEHHA, which is part of the California Environmental Protection Agency (Cal/EPA), also evaluates all currently available scientific information on substances considered for placement on the Proposition 65 list.
What this means to you:
While the proposition was created to protect drinking water sources from chemical contamination, the scope of the law has expanded over the years. It now includes over 900 chemicals and also pertains to (but is not limited to) exposure through touch, inhalation, ingestion, or skin contact.
The Proposition 65 warning can now be found on products that may contain a small amount of over 900 chemicals or ingredients that the OEHHA lists as a carcinogen or reproductive toxicant. This includes vinyl, coatings, plastics, and much more. Many of the elements listed under Proposition 65 are common additives found in everyday items.
Because of the vast array of products that might contain one of the chemicals or ingredients on the list, we must include Proposition 65 warnings in our communications with you. We are required to use exact wording as specified by the state of California. While the warning sounds alarming, the purpose is to notify you of the potential risk so that you can make an informed buying decision.
FAQ's:
Why don't all distributors of exercise equipment provide warnings on their products?
Stamina Products complies with all federal and state regulations regarding toxic chemicals and heavy metals. And while we cannot control what our competitors do, we can make sure that our products comply with the requirements of Proposition 65 so our customers can make an informed buying decision.
Why are all products labeled instead of only those that are sold in California?
Our products are distributed nationwide. It would be very difficult to determine which products will ultimately be bought, sold, or brought into California. Therefore, to ensure that we are in compliance with Proposition 65 requirements, we are including the warning in all of our products.